Get connected
The EASY way to manage your brand online.
SEO sounds daunting to most people but it does not need to be, until now you had to outsource your SEO. Not anymore Get Connected allow you to manage your onw SEO and online reputation.
Let's start by explaining what SEO is.
SEO is a marketing discipline focused on growing visibility in organic (non-paid) search engine results and encompasses both the technical and creative elements required to improve rankings, drive traffic, and increase awareness in search engines.~ source:  https://moz.com/beginners-guide-to-seo
or trying to get your website as high up as possible on Google and Bing search-results pages a part of your online strategy. In other words "SEO" is about finding ways to increase your website's appearance when prospective customer search for your service or product on Google, Bing or other search engines. Traditionally if you wanted to do SEO yourself you had to have an understanding of
Master Keyword Research. …
Understand Your Competition. …
Plan Your Site. …
Optimize Your Site. …
Produce Regular Content. …
DIY Public Relations. …
Build Your Social Media Network. …
Understand Google Analytics.
Driving Google reviews
To have some chance of improving your website ranking.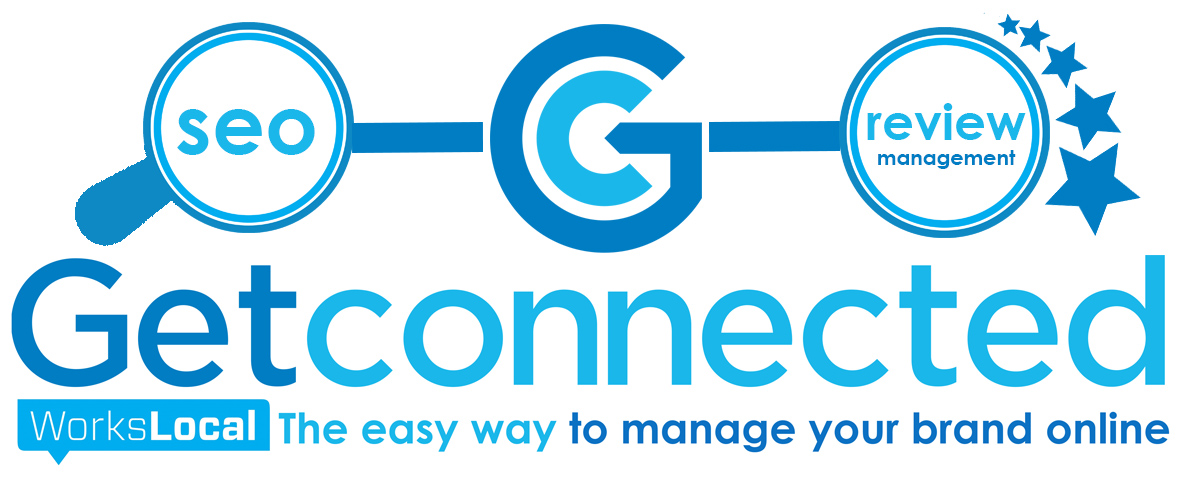 Get Connected solves this problem.
Easy Do It Yourself SEO
Keyword management
Directory listing management
Google and Facebook review generator
Manage and respond to reviews.
Track your ratings
Current online tool only let you know when new Google review has been posted and soliciting and managing reviews is very awkward, time consuming, not to mention difficult and overwhelming to do if you dont have the confidence or know what you are doing.
What if there was a easy way to generate more Google reviews?
Get Connected makes it easy for you to "Do this yourself" without the need for any programming skills.
With the help of Get Connected you can now confidently:
Build a your presence and reputation on review sites that matter most to you

Improve local SEO to make it easier to Get Found

Get real time insights and help to improve businesses online presence

Manage, receive reports and track all of your Facebook, Google and online reviews
Vendasta published an infographic titled 50 Stats You Need to Know About Online Reviews and it does a great job illustrating just how much impact customer reviews have to any business online. Source https://www.techwyse.com
40% of consumers form an opinion by reading one to three reviews, vs. 29% in 2014
26% of consumers say it's important that a local business responds to its reviews
88% trust reviews as much as personal recommendations, vs. 83% in 2014
23% will visit the business premises directly after reading positive reviews
95% of consumers suspect censorship or faked reviews when they don't see bad scores
Keeping these stats in mind, did you know that only 23 percent of consumers have actually written and submitted a review online?
How does managing my reviews help your SEO?
Besides giving visitors to confidence to call you and do business, Google Reviews contribute a lot towards improving your websites search rankings and overall SEO results. Online customer reviews, whether on Facebook, Google, Bing or other directory platforms, can be a good indicator to search engines that communicates your reputation, trustworthiness and helps re-enforce "The Why" customers should do business with you.
Get connected is the only tool you will need to manage your online reputation.